Extractables & Leachables West Coast Summit, 2021
November 11
–
November 12
This two-day conference will examine the safety, quality, and regulatory issues involved in a wide array of contexts central to the pharmaceutical and biotech industries, including drug packaging and delivery components, single-use systems, medical devices, and parenteral drug products. In addition, we will focus closely on the keys to satisfying recent revisions to several applicable USP chapters, ICH Q3E, and the recently revised standards contained in ISO 10993.
Why Attend:
Two full days of presentations, panel discussions, and networking
The industry's top experts share their knowledge and lessons learned
Learn what you need to know to meet FDA expectations for E/Ls in drug products, delivery systems and medical devices
Focus on overcoming common analytical challenges in E/L study design
Gain insight into AET's and uncertainty factors in E/L analysis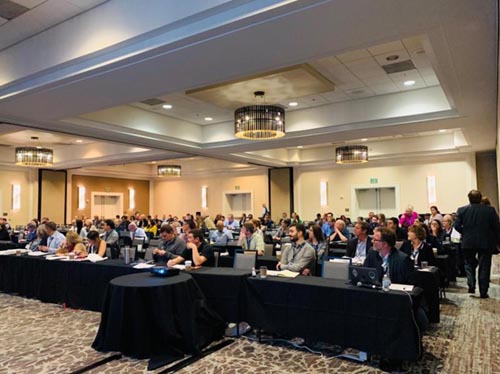 PHARMA ED'S EXTRACTABLES & LEACHABLES SUMMIT FEATURES IN-DEPTH COVERAGE ON
Update on ICH Q3E Guideline for Assessment & Control of Extractables & Leachables
Designing and Improving Risk-Based Assessment of E&L Data for Drugs, Biologics, and Medical Devices
Implementing ISO 10993-17 & ISO 10993-18 Standards
AETs and Response Factor Variation for E/L Studies
Meeting Regulatory Expectations for E&Ls in Drug Products, Delivery Systems, and Medical Devices
Regulatory Strategies in the Age of Covid-19: Lessons Learned
Chemical Characterization in Biocompatibility for Med Devices
E&L Considerations in the Qualification and Validation of Single-Use Systems
Addressing E&Ls from Bioprocessing Equipment & Product Packaging Perspectives
And Much More!
GOLD SPONSOR
PHARMA ED'S EXTRACTABLES & LEACHABLES SUMMIT 2021 SPONSORED BY
About This Year's Extractables & Leachables West Coast Summit: Health & Safety First
Driven by breakthroughs in vaccine development and emerging new therapies, the country is inching closer to a new normal. While the situation remains fluid and there is still much work to be done, we are optimistic that we will be able to meet in-person safely later this year.
We are planning Extractables & Leachables West to be an in-person/hybrid event, enabled by the increased availability of vaccination, the expected decrease in COVID transmissibility, and our ongoing implementation of public health and safety measures. The health and safety of our attendees, sponsors and speakers remains our top priority, and we will endeavor to locate a venue that can ensure the well-being of all. Extractables & Leachables West will also be live-streamed–the hybrid part–so that anyone who may wish to participate virtually will have the option to do so.
PharmaED Resources
217.721.5774
info@pharmaedresources.com