Inhalation Drug Delivery Summit, 2021
Why Attend:
Two days of presentations, panel discussions, and networking
Industry experts share their knowledge and lessons learned
Learn strategies to overcome formulation development challenges
How to implement human factor studies in device design
Gain insight into how to bring inhalation products to market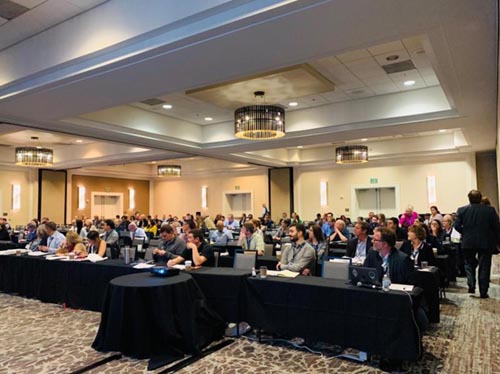 HIGHLIGHTS OF INHALATION DRUG DELIVERY 2021
Rapid Development of an Inhaled Antiviral Therapy Against Coronavirus
~Dr. Hugh D. Smyth, Professor, University of Texas at Austin
Non-viral Pulmonary Delivery of RNA Via Nebulization
~Dr. Ju Du, Research Scientist, AstraZeneca
Challenges & Potential Alternative Approval Pathways for Generic Suspension-based Nasal Sprays
~Dr. Guenther Hochhaus, Professor, University of Florida
Overcoming Challenges in Bringing Inhalation Delivery Products to Market
~Dr. David Cipolla, VP of Research, Insmed, Inc.
Demystifying the Regulatory Environment for Combination Products
~George Cusatis, Director of Drug Devices and Digital Health, Merck
INHALATION DRUG DELIVERY SUMMIT, 2021 SPONSORED BY
About This Year's Inhalation Drug Delivery Summit: Health & Safety First
Driven by breakthroughs in vaccine development and emerging new therapies, the country is inching closer to a new normal. While the situation remains fluid and there is still much work to be done, we are optimistic that we will be able to meet in-person safely later this year.
We are planning Inhalation Drug Delivery Summit 2021 to be an in-person/hybrid event, enabled by the increased availability of vaccination, the expected decrease in COVID transmissibility, and our ongoing implementation of public health and safety measures. The health and safety of our attendees, sponsors and speakers remains our top priority, and we will endeavor to locate a venue that can ensure the well-being of all. Inhalation Drug Delivery 2021 will also be live-streamed–the hybrid part–so that anyone who may wish to participate virtually will have the option to do so.
PharmaED Resources
217.721.5774
info@pharmaedresources.com